A Finnish craft brewery has created a "problem-solving" beer that they hope could help Donald Trump and Vladimir Putin settle their issues "like adults".
In a humorous tribute to the forthcoming Helsinki summit, which will be held on Monday, RPS Brewing issued a limited-edition beer featuring a cartoon of the American and Russian leaders.
Slogans on the bottle included "Let's Settle This Like Adults" and "Making Lager Great Again".
The beer launched with just 10,000 bottles available and sold out within days.
The company also sent samples to the US and Russian embassies in Helsinki.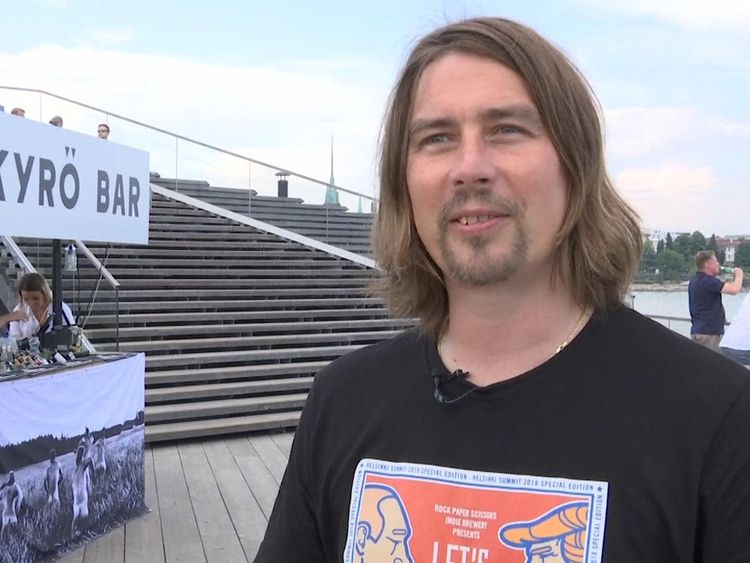 CEO Samuli Huuhtanen said: "Nobody knows problem solving better than us.
"With rock paper scissors, we have solved all kinds of problems and since we know everything there is to know about solving problems, we decided President Putin and Trump maybe needed to know this secret source of problem solving."
He added that "a couple of good beers can help any negotiations" and suggested the pair might want to pay a visit to a Finnish sauna to help seal the deal.
:: Donald Trump calls Queen 'fantastic' ahead of Vladimir Putin meeting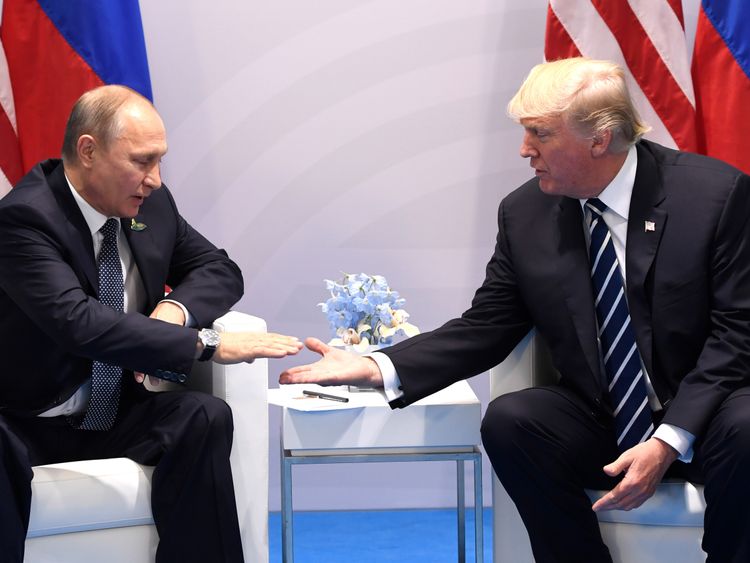 Mr Trump will travel to Helsinki from Scotland on Sunday ahead of the meeting with Mr Putin on Monday, where the pair are understood to be setting their own agenda for talks over breakfast.
It's the first time the two will meet in an official summit, but they have held bilateral talks at other international events.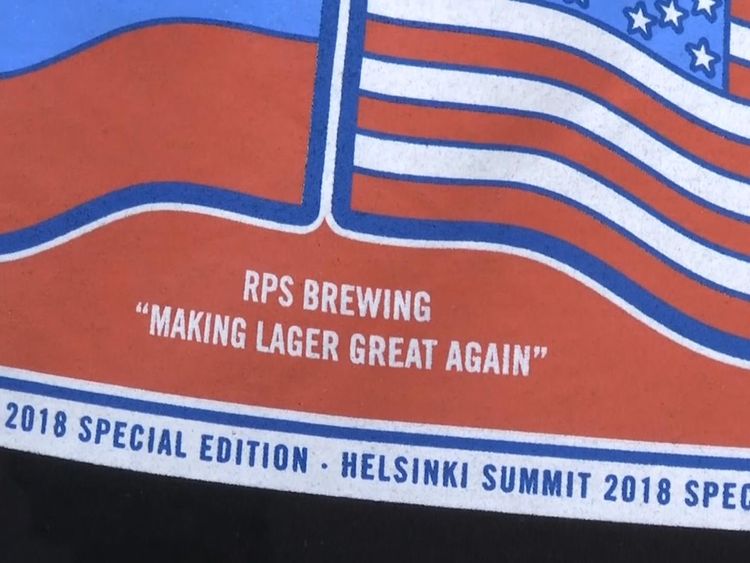 The leaders' meeting comes as the investigation into alleged Russian meddling in the 2016 US presidential election charges a total of 25 Russians in connection.
It's not the first time a beer has been brewed in honour of Mr Trump, who does not drink.
More from Donald Trump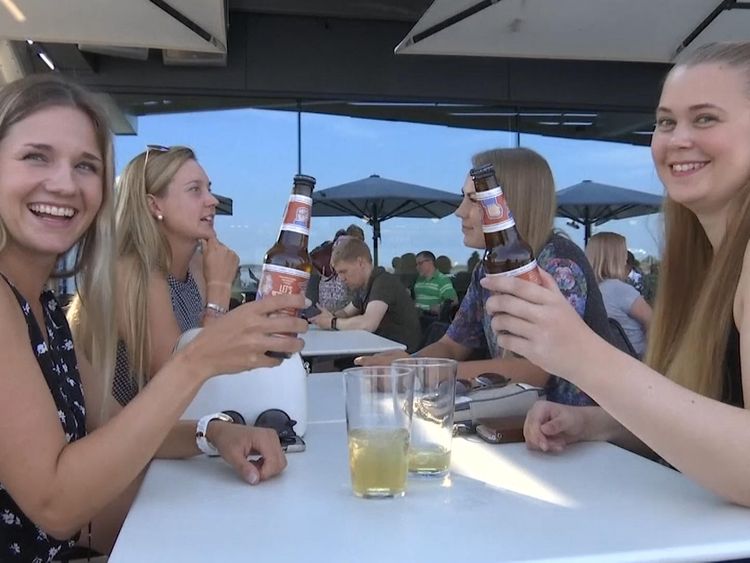 In 2017, a Ukrainian brewery created Trump, "an Imperial Mexican Lager with limes", which they said could "make you build a wall around your own heart".
The label featured a picture of the US leader, a man holding a sign saying "free Melania" and used the tagline "President of Divided States of America".
[contf] [contfnew]
[contfnewc] [contfnewc]