The boy's remains were found when authorities raided a makeshift compound this month in New Mexico and discovered 11 other emaciated children on the property. Prosecutors brought the first charges in connection with the boy's death Friday, revealing more details of what may have been the final hours of his life. The boy's father, Siraj Wahhaj, 40 and his partner, Jany Leveille, 35, were charged with abuse of a child resulting in the death, a first-degree felony with a penalty of up to life in prison, court documents show. They were also charged with conspiracy to commit child abuse, also a first-degree felony.Before that, the couple and three other adults arrested at the compound had only been charged with 11 felony counts of child abuse by New Mexico authorities.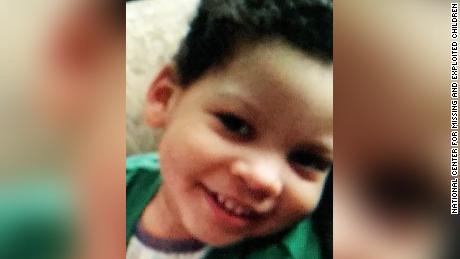 His heart stopped beating several times
A criminal complaint with the new charges revealed grim details in a case that's left the nation stunned. The new documents allege Leveille kept a digital journal in which she described her belief that the boy was "stolen from her womb" by his biological mother, investigators sayShe also wrote about the group's journey to New Mexico, their life at the compound and how the boy died, the complaint says.On Christmas Eve, Leveille wrote, the boy "seemed overly exhausted" while his father recited the Quran as usual. Wahhaj is believed to have performed a religious ritual meant to cast out demonic spirits from his son's body, prosecutors previously said.Hours later, Wahhaj told her the boy's heartbeat was going in and out. But "checking with Allah, I assured him to have no fear, and that it was perhaps an illusion," she wrote in her journal, according to the complaint.Abdul-Ghani's heart stopped beating several times. When his father told his partner, who was cooking a meal, she told him to stop worrying."Five minutes later, (Wahhaj) itemized that Abdul-Ghani's heartbeat never returned. Shouting as loud as I could, I stated: 'What do you mean it's not back? That's impossible.'"
Children allegedly cleaned dead boy as punishment
Children at the compound said some of the rituals involving the boy would last up to five hours a day, prosecutors say.In a motion filed Friday, prosecutors asked a judge to reconsider an order that granted bond to all five adults arrested at the compound. As part of their request, investigators cited new evidence on the case. "During these rituals," the motion states, "Abdul-Ghani would cry and his eyes would roll back into his head. One of the children assisted in the washing of Ghani's body, after Ghani died, and the body would be washed once a week at first, then once every two days."The children would be punished by washing the body if they disobeyed the adults or were disrespectful, the document says.
Boy needed medicine to avoid seizures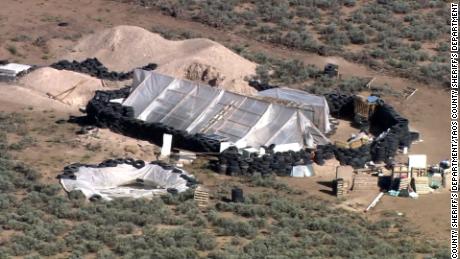 In the criminal complaint, investigators say Wahhaj and Leveille did not give the child his seizure medication, which eventually led to his death.The FBI interviewed two of the older children living in the compound, who said the rituals were performed on the boy until he foamed at the mouth and passed out. "In other words," the criminal complaint states, "AG presented as having a seizure.""The reason he could not talk nor walk, is because his life was replaced by shayateens through the medicines used," Leveille wrote in her journal, according to the complaint. In Islamic theology, shayateen are demons. Abdul-Ghani had seizures and needed constant care and medical attention.When Wahhaj took his son from the boy's mother in November, he left behind his medication, his mother told investigators. There are no indications any medicine was obtained for him since he was reported missing, the criminal complaint says.
CNN's Hollie Silverman contributed to this report.
Original Article
[contf] [contfnew]
[contfnewc] [contfnewc]