Donald Trump was never going to spend an entire week on the defensive – he just doesn't do that.
The counter attack was always going to come, and it came courtesy of the angel families – the relatives of victims killed by illegal immigrants.
The president has faced widespread condemnation for the policy of zero-tolerance that led to families being split up after illegally crossing the border from Mexico.
The consequence was children being detained separately from their parents, and images of some of them sleeping on the floor in cage-like structures in disused warehouses.
In the end he had to bow to public and political pressure and reverse the policy his own administration had implemented.
For 48 hours he talked about reaching a broader immigration deal with Democrats; but any attempt at compromise fell through and the president reacted with undisguised fury.
He launched attack after attack on his political enemies, whom he accused of being soft on immigration and obstructing any meaningful improvements to border security.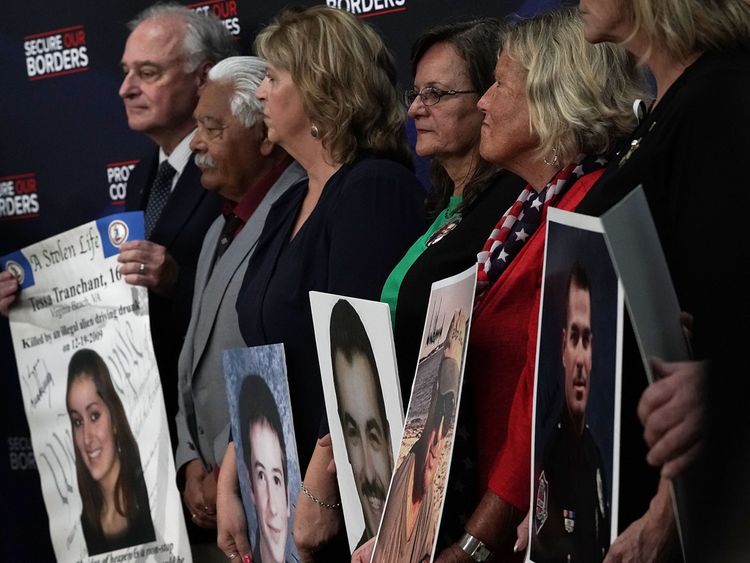 Then, on Friday, he held an event with the angel families that was both moving and sent an unmistakable political message.
He called them the "permanently separated", drawing an obvious distinction with the children who have, hopefully, only been separated from their parents temporarily.
He listened as they gave very emotional accounts of loved ones being murdered, tortured or raped by illegal immigrants.
Ignoring statistics that show those foreign born in the US commit crimes at a lower rate than the general population, he said victims and their relatives were the people ignored by the Democrats and the media.
The strategy is absolutely clear.
He knows that immigration will be high on the agenda at the mid-term election and he is determined to rally his base with stories of lawlessness and criminality at every turn.
It is not subtle, but it has worked for him in the past and he thinks it will no doubt work for him again.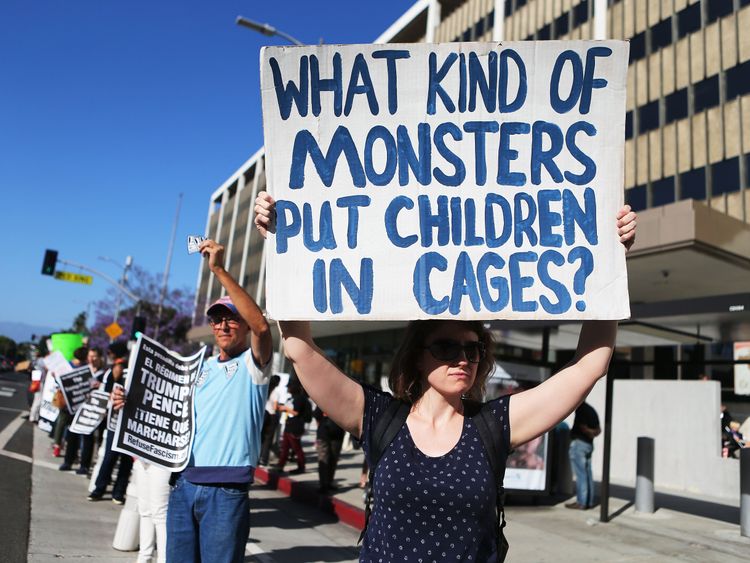 He has consistently made an argument about illegal immigrants taking American jobs and burdening social services. Now he has decided to put fear front and centre.
More from Donald Trump
In some ways, the Democrats are equally responsible when it comes to playing politics on immigration. They see benefit in portraying the Trump administration as inhumane and uncompromising.
It is the tragedy of the immigration debate here. It is increasingly toxic, increasingly divisive and it is an unedifying spectacle.
[contf] [contfnew]
[contfnewc] [contfnewc]