Drug lord Joaquin Guzman paid tens of millions of dollars in bribes to a top police officer during his reign in Mexico, a court has heard.
Guzman, known as El Chapo, became so rich from the massive cocaine shipments arriving from Colombia that he could afford to keep the powerful police commander onside, a witness said.
Miguel Angel Martinez said he had worked for Guzman as a manager in the Sinaloa drug cartel in the late 1980s and early 1990s.
He told the jury that he had seen the Sinaloa cartel pay at least two bribes of $10m to Guillermo Gonzalez Calderoni, a top law enforcement official in Mexico City.
For his part of the deal, Calderoni would feed information to the cartel "every day" and protect Guzman from getting caught.
But Calderoni was later accused of corruption and torture and escaped to Texas, where he was shot dead in a suspected hit in 2003.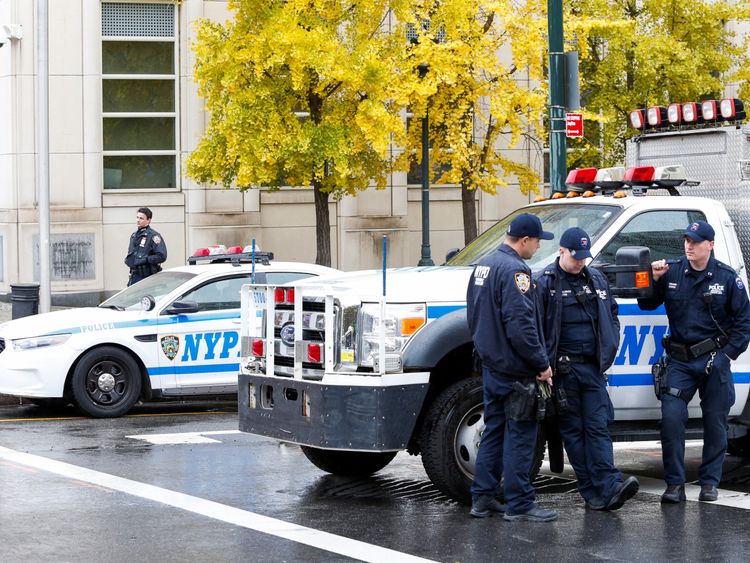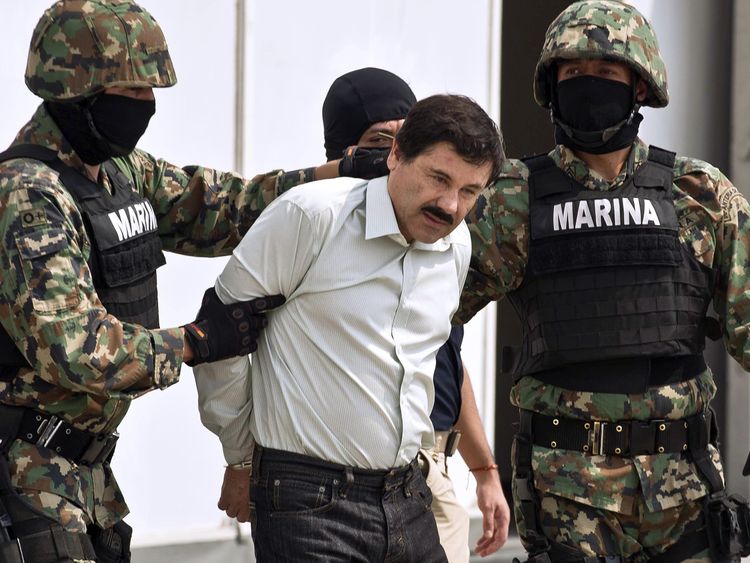 Mr Martinez said Guzman had been the cartel's boss and would "give all of us orders".
He described for the jury the scale of drug shipments that Guzman was involved in, saying that the largest he saw involved 10 planes, each carrying hundreds of kilograms of the drug.
He said that the shipment, which landed on a hidden airstrip, had made Guzman "very happy".
Mr Martinez said he and Guzman became so close that the drug lord became godfather to his son.
He told the court that Guzman had been born into a poor family and had gone into the drug trade because "he didn't have anything to eat".
Mr Martinez was testifying under an agreement with prosecutors and sketch artists in court were ordered by the judge not to draw him accurately for his own safety.
Guzman, 61, was extradited to the US last year after twice escaping from a Mexican prison, but his lawyers insist he is being framed.
The trial, in its third week, has already heard that he paid many millions of dollars in bribes to other top officials.
More from US
The alleged Sinaloa co-founder is accused of smuggling more than 155 tons of cocaine into the United States over 25 years.
He faces 11 trafficking, firearms and money laundering charges and is likely to be jailed for life if convicted.
[contf] [contfnew]
[contfnewc] [contfnewc]