David Beckham has received an apology from film character Deadpool for being rude about his voice.
In a promo for Deadpool 2, the former England football captain is seen watching the first instalment of the film franchise in which Ryan Reynolds' character compares Beckham's voice to inhaling helium.
Reynolds, who stars in and produces the two films, posted the video on Instagram, with the caption: "Little known fact: Canadians are born with a black belt in apology."
Beckham is seen rolling his eyes at the voice jibe before receiving an apology text from Deadpool.
He then answers his door to the antihero who presents him with milk and cookies, to which Beckham slams the door in his face.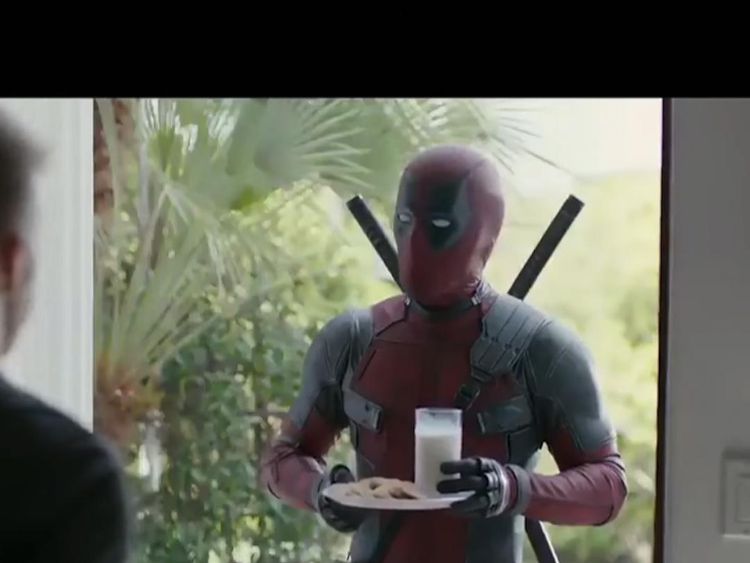 Deadpool then knocks again and has a massive bunch of helium-filled red balloons but again gets the door slammed.
After turning up with a mariachi band who sing "los siento" – Spanish for I'm sorry – Deadpool tries for a fourth time.
He then turns up wearing a Canada football shirt and two tickets to the World Cup final.
"I can't wait to not watch Italy play the Netherlands," Deadpool quips.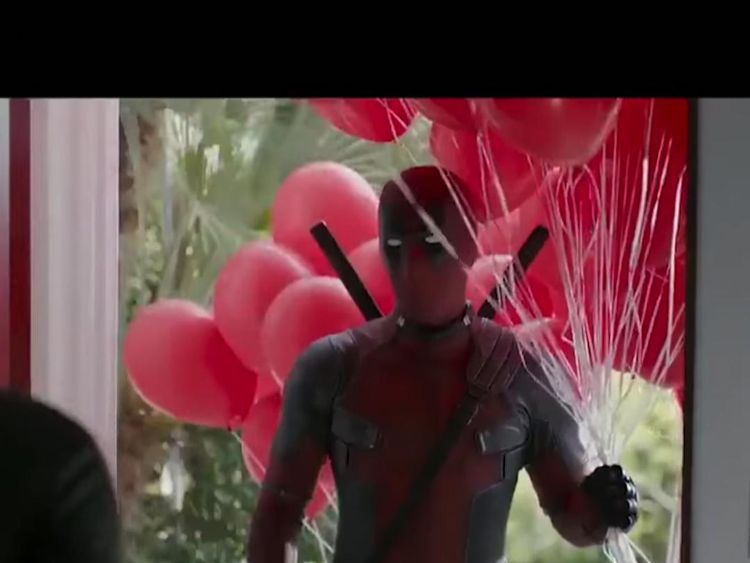 Beckham replies: "I can't stay mad with you".
The pair then hug, with Deadpool continuing for an awkwardly long time and saying Beckham smells of "cinnamon and manhood".
Reynolds later posted a picture of him in his Deadpool suit, without the mask, with his arm around Beckham.
It was captioned: "This legend is truly one of the greats. Thank you David Beckham for coming out to play."
The first Deadpool was released in 2016 and broke numerous records with Reynolds' comical portrayal of the Marvel Comics character.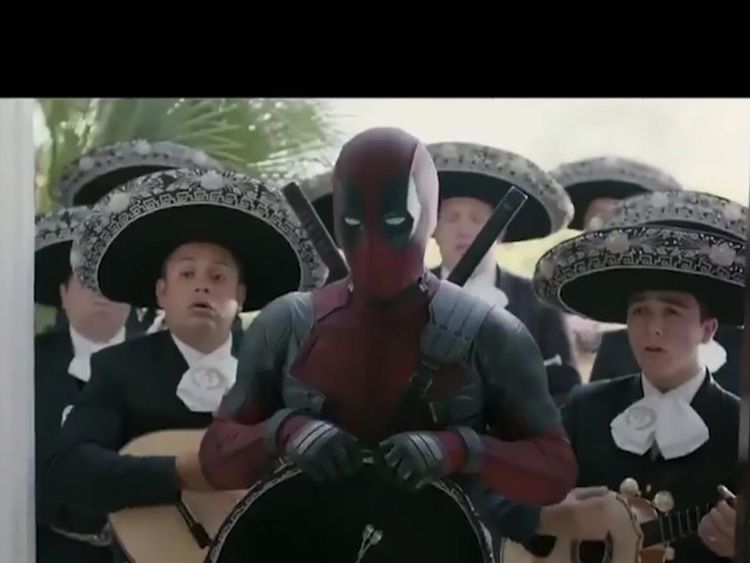 As with the inaugural film, the producers have embarked on an unconventional marketing tour for Deadpool 2.
On Wednesday, Reynolds, who is known for his sarcasm on social media, posted a picture of a letter claiming Reynolds does not know the film's true plot and asking fans to not tell him.
It then says that Deadpool dies.
More from Deadpool
"We're asking that when you see Deadpool 2, you don't say a f****** word about the fun s*** in the movie.
"Cause it'd be super lame to spoil the fact that Deadpool dies in this one. Kidding. Not kidding. Kidding?".
[contf] [contfnew]
[contfnewc] [contfnewc]