The man who has accused Asia Argento of sexually assaulting him as a teenager has used his Instagram account to speak out for the first time.
US actor Jimmy Bennett, who is now 22, claims Argento sexually assaulted him in a California hotel room in 2013 – when he was 17 and she was 37 – leaving him traumatised.
The legal age of consent in California is 18.
Bennett posted on Instagram that he was "ashamed and afraid" to speak publicly against the Italian actress before but that now he chooses to move forward "no longer in silence".
Argento is one of the leading voices of the #MeToo movement after she publicly accused Harvey Weinstein of raping her at the Cannes Film Festival in 1997 when she was 21.
Bennett says his "trauma resurfaced as she came out as a victim herself".
He says at the time he "chose to handle it in private with the person who wronged me," adding "I didn't think that people would understand the event that took place from the eyes of a teenage boy".
Argento denies the claims.
The pair acted together in the 2004 film The Heart Is Deceitful Above All Things, in which the Italian plays his prostitute mother.
The New York Times reported on Monday that 42-year-old Argento had settled a notice of intent to sue by Bennett with a payment of $380,000 (£298,000).
In a statement circulated on Twitter earlier in the week, the actress said she had "never had any sexual relationship" and was linked "in friendship only" with Bennett.
Argento's statement said her friendship with Bennett had ended after she rose to prominence in the Weinstein case, when Bennett "unexpectedly made an exorbitant request of money" from her.
She said the actor was facing financial problems and knew Anthony Bourdain – Argento's boyfriend who died in June – was wealthy and had a well-loved reputation.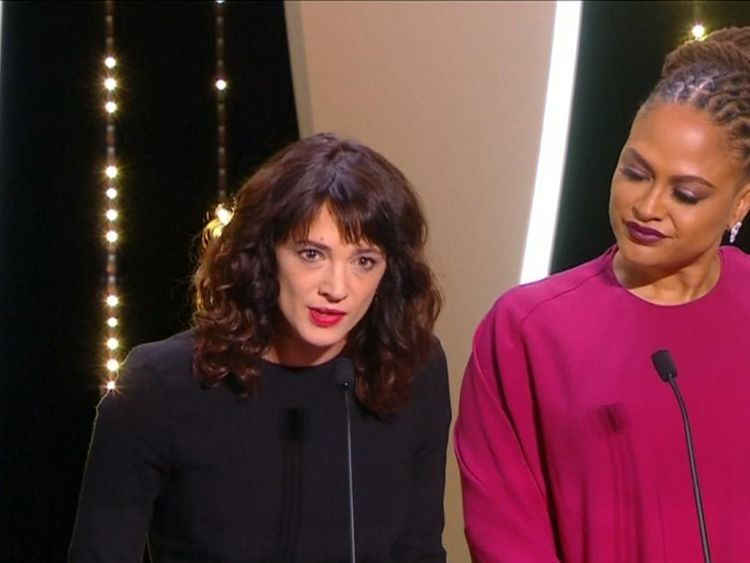 She said: "Anthony personally undertook to help Bennett economically, upon the condition that we would no longer suffer any further intrusions in our life."
She described the allegations as "the umpteenth development of a sequence of events that brings me great sadness and that constitutes a long standing persecution".
Meanwhile, celebrity news website TMZ has published an image of Argento and Bennett together, along with a text conversation alleged to be between Argento and a friend.
One of the messages reads: "I had sex with him" and "I didn't know he was a minor" while another says "the horny kid jumped me".
More from Ents & Arts
Another text reads: "It wasn't raped but I was frozen. He was on top of me. After, he told me I had been his sexual fantasy since was 12."
TMZ contacted Argento's lawyer for comment but the news outlet has not yet received a response.
[contf] [contfnew]
[contfnewc] [contfnewc]