As we roll into the holiday weekend, let's shine the spotlight this Independence Day on a few celebs who rep modern patriotism amid our national reckoning with racism.Think it doesn't matter? That no one cares what celebrities say or do?Well, then you haven't been paying attention to the fact that we have a former reality star currently serving as the Presidentof the United States.
Bey calls for change
The dictionary defines a patriot as "a person who vigorously supports their country and is prepared to defend it against enemies or detractors."That's exactly what Beyoncé aims to do by calling on young Americans to exercise our fundamental right to vote. While being honored for her philanthropic work at Sunday's BET Awards, the iconic pop star had some strong words about going to the polls.She dedicated the award to the demonstrators who have taken to the streets to protest racial injustice, police brutality and inequality. "Now we have one more thing we need to do to walk in our true power and that is to vote," she said. "I'm encouraging you to continue to take action. Continue to change and dismantle a racist and unequal system.""We have to continue to do this together," she added. "We have to vote like our life depends on it, because it does." Step aside, Sasha Fierce. Bey has spoken.Beyoncé's philanthropy is deep and wide. Most recently, she and her mother, Tina Knowles Lawson, have been supporting the fight against Covid-19 with the #IDIDMYPART mobile testing initiative supporting Houston communities of color that have been disproportionately impacted by the pandemic.But none of this is new for Queen Bey.Back in 2016, she featured the mothers of unarmed black men killed by police or vigilantes in her "Lemonade" music video and later brought the moms of Michael Brown, Trayvon Martin, Oscar Grant and Eric Garne to the 2016 MTV Video Music Awards.Earlier that same year, there were calls to #BoycottBeyonce after her Super Bowl Halftime performance was criticized for its Black empowerment imagery.
Speaking of the NFL...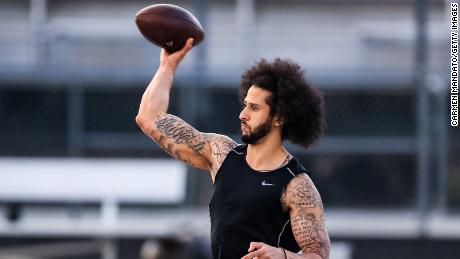 It's been four years since the San Francisco 49ers released Colin Kaepernick from the team after he sparked controversy for kneeling during the national anthem at the games.The National Football League quarterback activist was outspoken in having done it to draw attention to police brutality and racism.Opponents called it unpatriotic, among many other things, while his supporters called it the opposite. Kaepernick wanted America to do right by its Black citizens, he said.His detractors seemed to have won, as he hasn't played for a professional team since.But times are changing.The NFL has now pledged $250 million to help fight systemic racism, and Kaepernick is being recognized by many for drawing attention to the matter at great personal cost.He has a forthcoming memoir, and, this week, Netflix announced acclaimed director Ava DuVernay will helm a limited series about the former pro athlete. "Colin in Black & White" will be set during Kaepernick's high school years. He is slated to appear in the project.
All-American Miranda, all summer long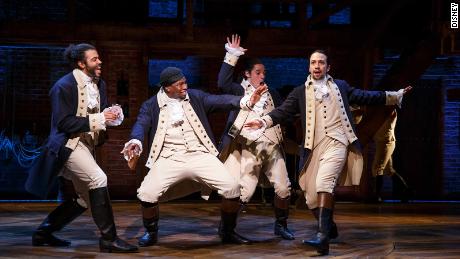 What's more patriotic than a musical about American history?Lin-Manuel Miranda became the darling of Broadway after his show "Hamilton," based on the life of founding father Alexander Hamilton, premiered in 2015.Not only was it stellar with its story and tunes, but the Tony award-winning production featured an incredibly diverse cast, including Daveed Diggs, who is biracial, in the role of Thomas Jefferson and Miranda himself, who is Puerto Rican American, taking the lead as Hamilton.Talk about freedom!And that's exactly what Miranda's musical celebrated.Smart move by Disney+ to announce that the film version of the Broadway musical would be released on July 3. That right there issome red, white and blue with some Black and brown thrown in for good measure.We like it. Don't forget that we also have Miranda's film "In the Heights" to look forward to.Also based on one of his beloved musicals, "Heights" tells the story of a mostly Hispanic neighborhood in New York City and centers around bodega owner Usnavi de la Vega, played by Anthony Ramos.
It's getting hot in here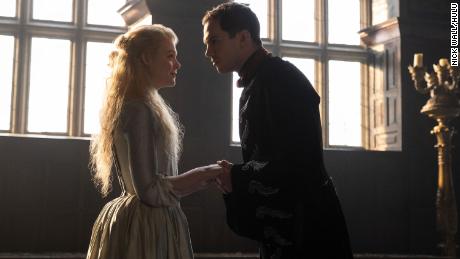 Seriously, our air conditioning is on the fritz, which is just what you want during the summer.So here are four things I have been watching to try and distract myself from the heat: "The Great": How to even describe this Hulu series?Glamour said it was "Marie Antoinette meets Veep," so let's roll with that. It stars Elle Fanning as a young Catherine the Great, who embarks on her marriage to Emperor Peter III of Russia(played delightfully dunce like by Nicholas Hoult) only to determine that she's probably better suited to be a ruler.It's definitely not kid-friendly. (Seriously, if you don't want to have some potentially embarrassing conversations, wait until your babies go to bed.) The shRead More – Source