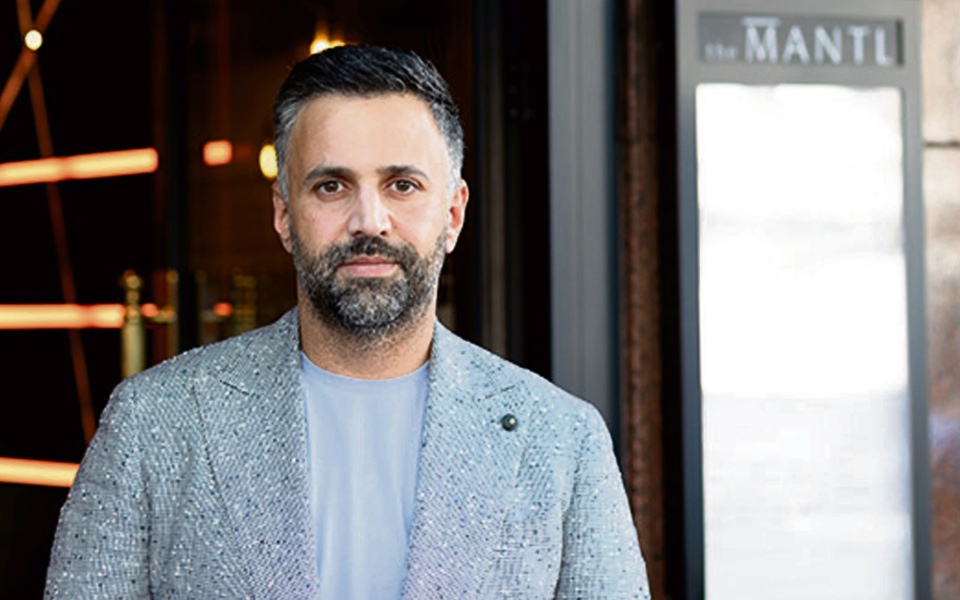 Who are you and what do you do?
My name is Serdar Demir and Im an entrepreneur mainly involved in restaurants and property. The Mantl is a new restaurant concept that focuses on traditional Turkish cuisine with a twist. It involves traditional cooking over hot coals to prepare modern Turkish cuisine thats designed to share.
Id been looking for a site in Knightsbridge for two years when I caught wind of 142 Brompton road. I didnt hesitate, and the rest is history.
You come home drunk and hungry – what do you cook? It would have to be something quick and tasty like an omelette or menemen, which is a traditional Turkish dish made from eggs, tomatoes, peppers and spices.
Whats the strangest encounter youve had in your restaurant? I remember serving a mother and her two children, at the end of their meal we spoke, and she told me that "the food was lovely… but the ice cream was too cold" I found that very strange.
Whats your earliest food memory? Eating burnt yoghurt – this was a delicacy that my family used to make from time-to-time. I remember it tasting quite creamy with a burnt caramelised taste. Our smoked sheeps yoghurt (a cold starter) was inspired by this early food memory.
Whats your favourite dish? I have a sweet tooth and could easily substitute my main meal for a dessert. Especially Turkish desserts like sutlac (rice pudding) or kadayif (made from a noodle-like pastry).
Whats the worst thing youve ever put in your mouth? Ive never been a fan of ravioli or dumplings. I would be exaggerating to say they were the worst thing Ive ever eaten but its safe to say that they dont work for me.
What should everyone have in their kitchen cupboard? Sumac. This wonderful spice just adds another dimension to so many things from salads, cold meze and even sprinkled onto grilled meat.
Whats the best thing about the London food scene? Its the competition. London has so many restaurants in every category, from everyday brunch spots to a finRead More – Source