A memorial service for senator and war hero John McCain was marked by the presence of three former presidents – and the absence of the current one.
Presidents George W Bush and Barack Obama spoke about Senator McCain's belief in tolerance and democratic ideals while celebrating his patriotism. Bill Clinton was also present.
In contrast, according to Associated Press, Donald Trump was playing golf – and he tweeted several times as the service played out on TV channels cross the globe.
Mr McCain's family had asked Mr Trump not to attend after the president made an offensive statement regarding the senator's war history.
:: John McCain: A single-minded war hero and unquestionable patriot
Responding to Mr McCain disagreeing with his conduct, President Trump had said that: "I like people who weren't captured."
As a US navy pilot, Mr McCain was shot down over Hanoi during the Vietnam War in 1967.
After suffering months in captivity, he refused to leave until all those who were captured were sent home. He spent more than five years as a prisoner of war.
President Bush described Senator McCain as "honourable, always recognising that his opponents were still patriots and human beings".
He said: "He loved freedom with the passion of a man who knew its absence.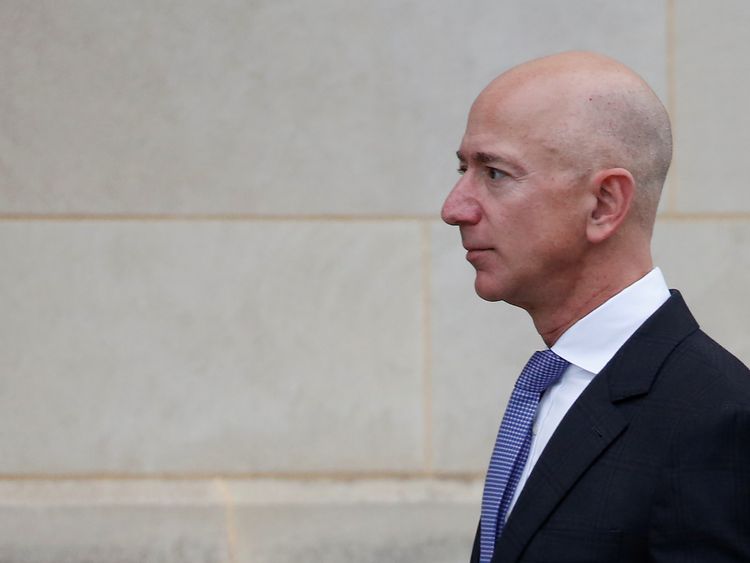 "He respected the dignity inherent in every life. A dignity that does not stop at borders and cannot be erased by dictators.
"Perhaps above all, John detested the abuse of power. He could not abide bigots and swaggering despots."
President Obama said: "So much of our politics, our public life, our public discourse can seem small, and mean, and petty – trafficking in bombast, and insult, and phoney controversies, and manufactured outrage.
"It's a politics that pretends to be brave and tough, but in fact is born of fear. John called on us to be bigger than that. He called on us to be better than that."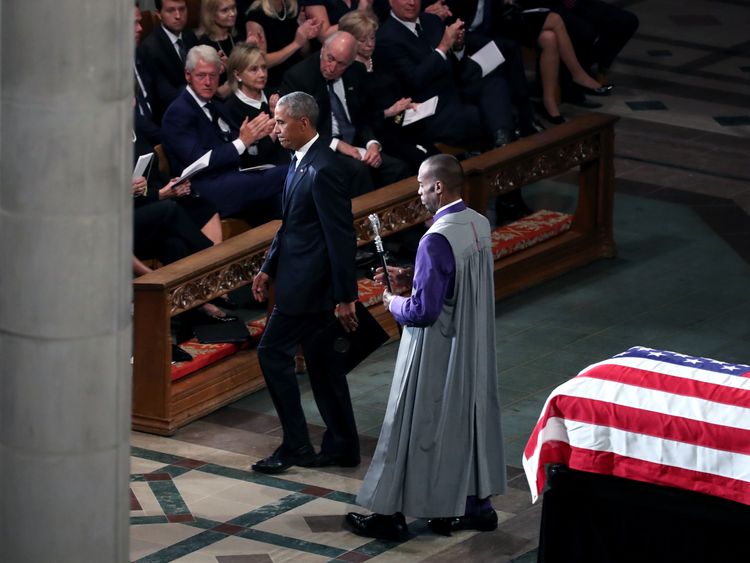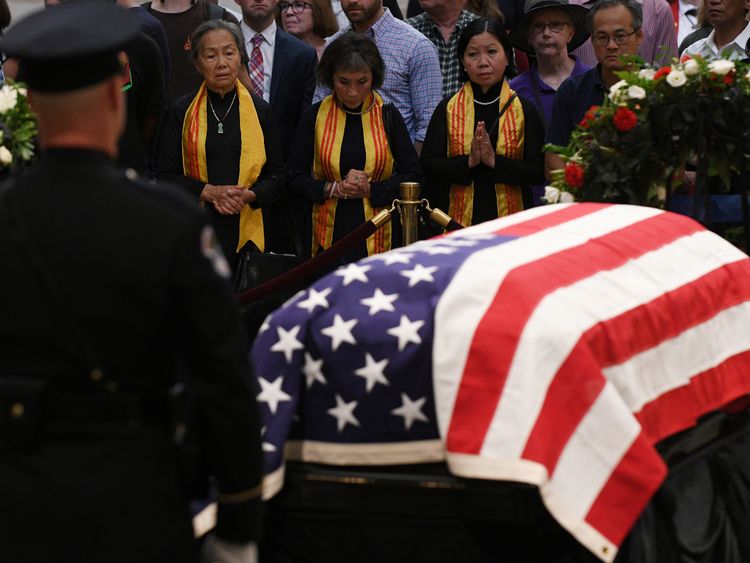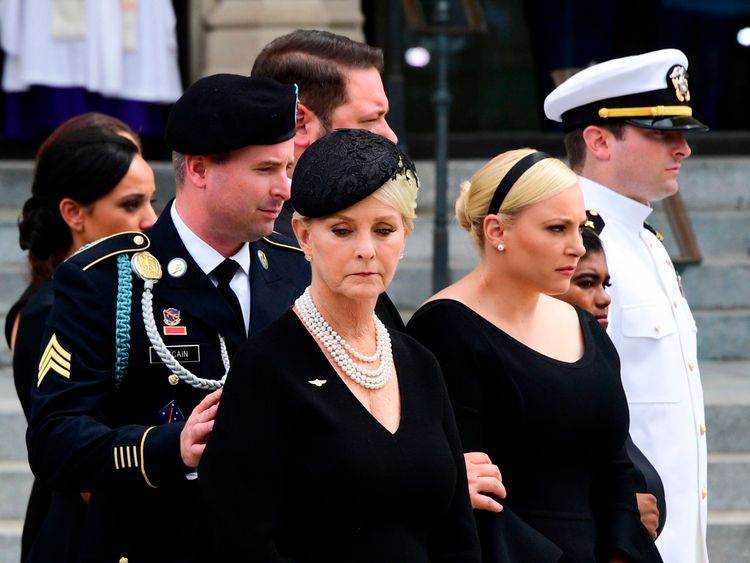 Senator McCain's daughter, Meghan McCain, seemed to explicitly criticise Mr Trump when describing the America her father loved.
"The America of John McCain is generous and welcoming and bold. She is resourceful and confident and secure," said Ms McCain.
"She meets her responsibilities. She speaks quietly because she is strong. America does not boast because she has no need to."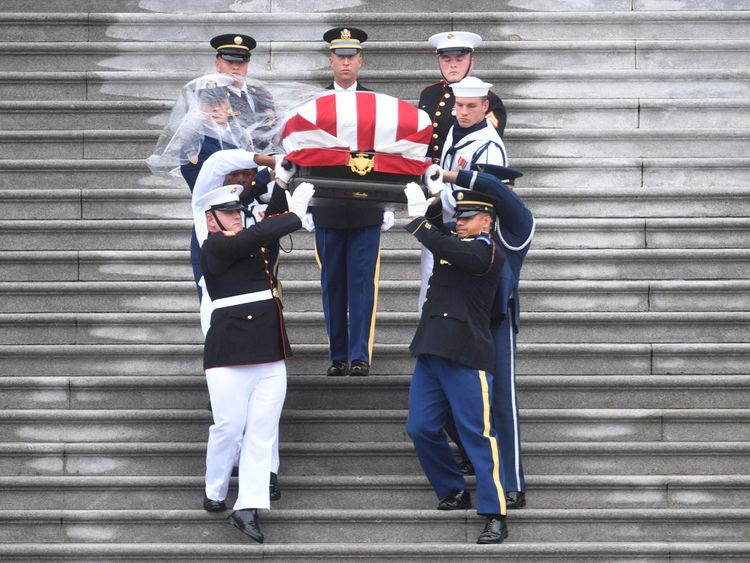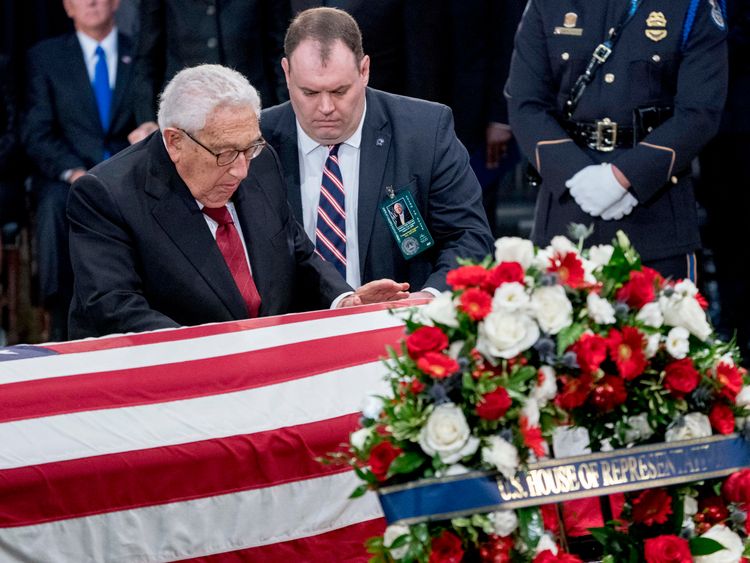 Ms McCain declared to applause throughout the cathedral: "The America of John McCain has no need to be made great again because America was always great."
Tributes to Mr McCain were also paid by Senator Joseph Lieberman, and Henry Kissinger, the national security adviser and secretary of state under President Richard Nixon.
More from John McCain
Also in attendance were members of NATO, of which Mr McCain was an ardent supporter – again in contrast to President Trump.
The billionaire founder of Amazon, Jeff Bezos, also attended the memorial, as did seven US military prisoners of war.