Donald Trump went back to his reality show roots during an awkward – but important – phone call with Mexico's president.
In a move which would be unusual for most US leaders, Mr Trump decided to have his phone call congratulating Enrique Pena Nieto recorded live.
The pair came to an agreement on Monday after months of intense negotiations to overhaul their free trade pact, which also involves Canada.
But as Mr Trump was dialled in to Mr Pena Nieto on Tuesday morning, the US president was caught out by technology as he was left saying "hello" to nobody.
As the cameras rolled, the US president pressed a button on his phone and said: "And I believe the President is on the phone. Enrique?"
But there was no response and after a long pause he called out to his aides: "You can hook him up.
"You tell me when."
A voice could be heard over the speakerphone saying "President Pena Nieto", but still there was no Mexican leader on the line.
Mr Trump then pressed another button and said: "How are you? It's a big thing. A lot of people waiting.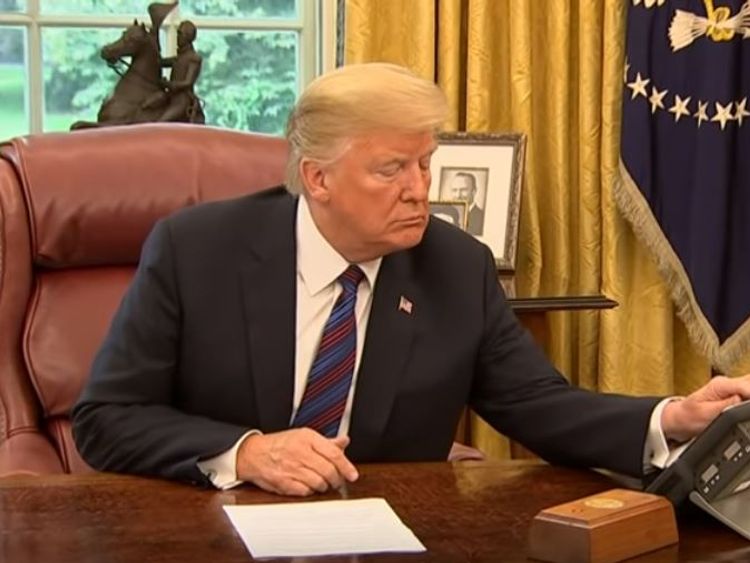 "Hellooo?"
After yet another lack of response he raised his eyebrows, pursed his lips and said: "Er, do you want to put that on this phone please? Hellooo? Be helpful."
An aide then swooped in to help and Mr Pena Nieto said in Spanish: "President Trump, how are you?"
Social media users likened the awkward exchange to cringeworthy moments in TV shows The Office, Curb Your Enthusiasm and Veep.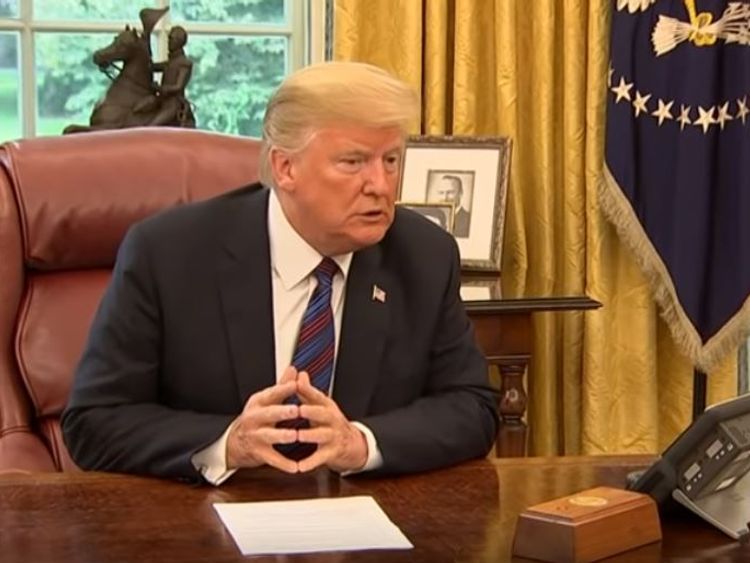 Before the phone call, Mr Trump announced the new trade deal would no longer be called NAFTA, but would instead be the United States-Mexico Trade Agreement.
More from Donald Trump
Mr Pena Nieto called for Canada to be incorporated into the new deal but Mr Trump suggested that he might leave Canada out.
Canada's foreign minister, Chrystia Freeland, cut short a trip to Europe to fly to Washington to try to restart talks on Tuesday after Mr Trump gave a deadline of Friday to sort out a deal.