The judge in the fraud trial of former Trump campaign chairman Paul Manafort says he has received threats.
Judge TS Ellis III said he is under the protection of US Marshals and is concerned for the "peace and safety of the jurors" during a hearing on Friday.
He said will not release their names at the conclusion of the trial as a result.
Judge Ellis said he personally received threats but declined to go into specifics, adding that he was taken aback by the level of interest in the trial.
Jury deliberations began on Thursday in the tax and bank fraud trial of President Trump's former campaign chairman, who worked as a political consultant.
Manafort is accused of hiding tens of millions of dollars in foreign income from the Internal Revenue Service – money he made advising Russia-backed politicians in Ukraine.
He is believed to have lied to banks to seek loans when the money ran out – and is now facing 18 felony counts on tax evasion and bank fraud.
Defence lawyers say the government failed to prove its case and that Manafort relied on underlings to handle his finances.
Mr Trump called Manafort a "very good person" as the jury began its second day of deliberations on Friday.
He said at the White House that it was "a very sad day for our country" and that Manafort had "worked for me for a very short period of time".
"I think it's very sad what they've done to Paul Manafort," he added.
Judge Ellis expressed his fears after a coalition of media organisations filed a motion requesting the names of jurors after the trial – as well as access to sealed transcripts of bench conferences that have occurred during the three-week trial.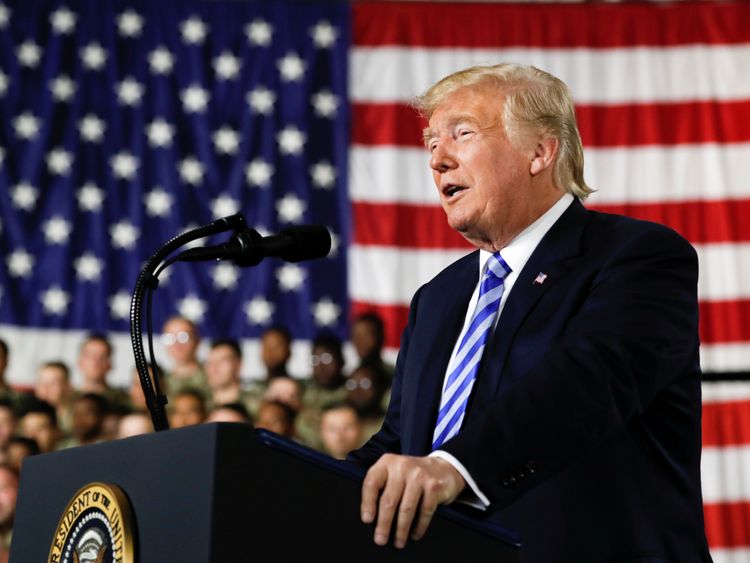 Jury lists are presumed to be public unless a judge gives a reason for keeping them secret.
The FBI has reportedly had an active criminal investigation into Manafort under way since 2014, on business dealings while he was lobbying for the former president of Ukraine, Viktor Yanukovych.
Manafort surrendered to the FBI last year after a federal grand jury indicted him and his business associate Rick Gates.
The indictment had been requested by Robert Mueller's special investigation unit – with Manafort pleading not guilty to all charges, including conspiracy against the United States and conspiracy to launder money.
More from World
His bail was revoked in June and he was sent to jail under charges of obstruction of justice and witness tampering that is reported to have taken place while he was under house arrest.
He pleaded not guilty and remained confined until his trial began on 31 July.