Nine people from one family are among the 17 who died when a duck boat sank on a Missouri lake, says the state governor's office.
Two members from the family survived the tragedy – which happened as the lake was whipped up by high winds.
There were 31 people on board when the boat went down on Table Rock Lake in the Branson area at around 7pm on Thursday.
The ages of the those killed range from one to 70.
The driver of the boat also died and has been named by the local mayor as Bob Williams, known as "Captain Bob".
Stone County sheriff Doug Rader said the boat had sunk in 40ft (12m) of water, and then rolled into 80ft of water.
It was found by police divers but authorities say it could take several days to pull it out of the water.
It is not known whether the passengers were wearing life jackets.
Sheriff Rader said the accident happened as the boat struggled against the wind to reach the shore.
"They were coming back toward land. There was actually two ducks – the first one made it out, the second one didn't."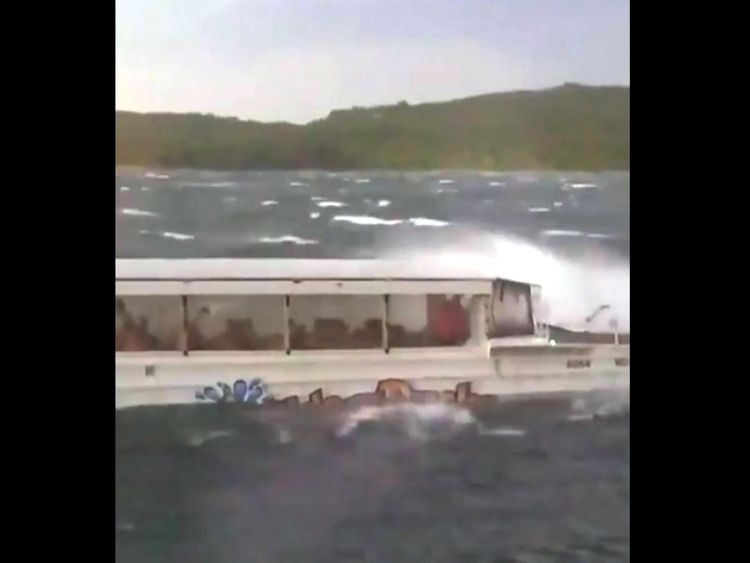 The boss of the company that owns the duck boats, Jim Pattison Jr, said there had been a "microburst" of high wind just before the boat capsized.
He said the business monitored the weather and that the water was calm when the boat went into the lake.
Meteorologist Jason Schaumann said gusts up to 65mph were recorded around the time the boat capsized and that a severe thunder warning had been issued.
A man who saw the incident unfold from a nearby boat said the storm had appeared suddenly.
Brayden Malaske, from Oklahoma, said no one was worried when they first got on the boats, but it "suddenly got very dark".
Two people in hospital in a critical condition are expected to survive, according to a spokeswoman for Cox Medical Center.
Flowers were also placed on several cars in the car park of the duck boat firm – as the vehicles were thought to belong to some of the victims.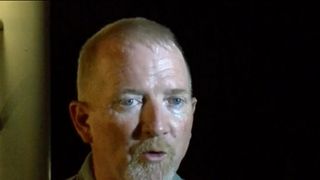 The National Transportation Safety Board and the US Coast Guard will investigate the accident.
The duck boats – which can drive on land and also go in the water – are a common site in tourist destinations but there have been a number of deaths involving the vehicles over the years.
[contf] [contfnew]
[contfnewc] [contfnewc]