Right now it feels pretty torn apart. President Donald Trump has long demonized Mexico, building his presidential campaign around a pledge to build a wall on the southern border. The outgoing Mexican President Enrique Peña Nieto this year canceled a plan to visit the White House. Trump has now turned his ire toward Canada, calling Prime Minister Justin Trudeau "meek," "mild," "dishonest" and "weak" all in one tweet after Trudeau criticized Trump's imposition of new tariffs on Canada and Mexico, among other countries.The President has complained that Canada's trade policies have bilked US farmers and dairymen. And he's alleged that the trade system with Canada causes a security threat to the US, which flummoxed Trudeau.The Canadian government has been united in backing Trudeau to combat Trump on the tariffs.Trump has also demanded a renegotiation of NAFTA, the decades-old trade agreement that ties the continent's economies together, and he's threatened to scuttle the agreement altogether in favor of individual agreements with the two countries.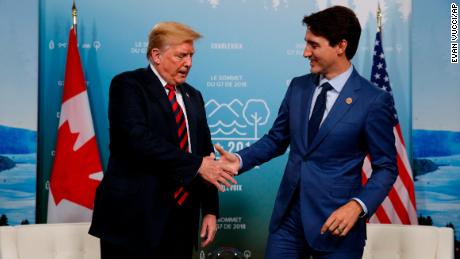 Those fears weigh heavily in both Mexico and Canada, whose economies are dwarfed by the US. At a presidential debate in Mexico, the leftist candidate was preparing for renegotiation talks to fail.Those disagreements, while festering and painful, have not driven North America apart when it comes to soccer. The US, Canada and Mexico have won with their unity bid to host the 2026 World Cup together, FIFA announced Wednesday. And Trump has backed that bid.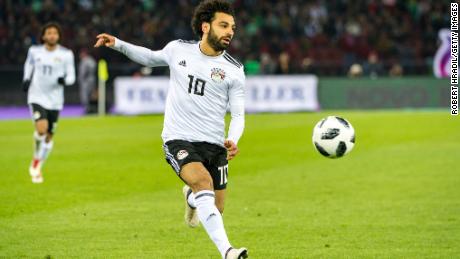 "The U.S., together with Mexico and Canada, just got the World Cup," he tweeted. "Congratulations – a great deal of hard work!"As The New York Times first reported this week, Trump has weighed in quietly to support the bid and even promising ways around his anti-immigrant rhetoric and policies for teams and fans to access the tournament.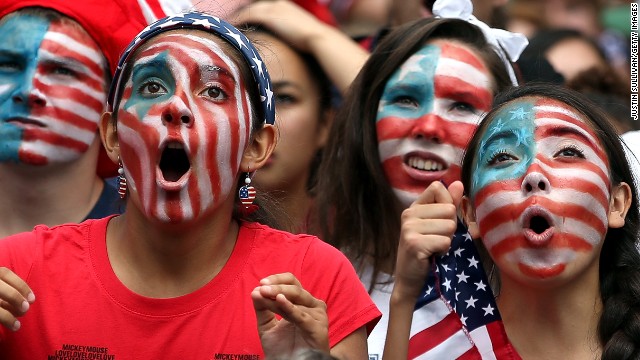 Here's a key passage from their story: Since March, Mr. Trump has provided United States soccer officials with three letters addressed to Gianni Infantino, the president of FIFA, soccer's global governing body. Each letter, part of an extensive but largely unseen United States government effort to support the bid, contained increasingly specific guarantees that foreign teams, officials and even fans will face no restrictions on entering the U.S. for World Cup matches in 2026 if their countries qualify for the tournament. In effect, the letters assured officials voting on the event that Mr. Trump's hard-line stance on visas would not apply to the World Cup.Those assurances, along with the promise of $11 billion in revenue, helped the united bid get the backing of FIFA.In addition to his quiet assurances, Trump had also issued public and somewhat veiled threats in support of the bid.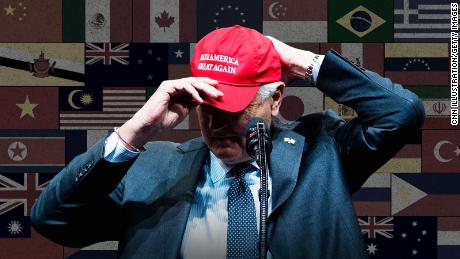 Back in April, he seemed to suggest the US would stop supporting countries that didn't support the united bid."The U.S. has put together a STRONG bid w/ Canada & Mexico for the 2026 World Cup," he said. "It would be a shame if countries that we always support were to lobby against the U.S. bid. Why should we be supporting these countries when they don't support us (including at the United Nations)?"The implication was clear and his tweet drew a rebuke from FIFA, but it clearly didn't scuttle the effort. Neither did the US Department of Justice probe of FIFA that led to a shakeup of the organization in 2015.And that's a good cue to point out that Trump's assurances about visas and his support for the bid are important elements. And what happens to US-Canada-Mexico relations in the coming years will have great impact on the countries' economies.But there will definitely be a different President when the World Cup kicks off in 2026. Even if he wins reelection to another four-year term in 2020, Trump would leave office in January of 2025.
Original Article
[contf] [contfnew]
[contfnewc] [contfnewc]