Donald Trump says he will have a "terrific relationship" with Kim Jong Un as they appear together for the first time in Singapore.
The pair made brief remarks as they sat together before the world's media as the historic summit got under way, with the US leader insisting "we will have a terrific relationship I have no doubt".
Mr Trump said he was feeling "really great" and Mr Kim said North Korea and the US had overcome obstacles to be able to hold talks, saying it "was not easy to get here".
"The road leading up to here was not that smooth. We've overcome so many obstacles which blocked our eyes and ears, dragging our feet down due to the past history, prejudices. But despite of all that, we've made it here," said Mr Kim.
The comments come after the two leaders shared a firm 12-second handshake as they met for the first time and exchanged a few words with each other.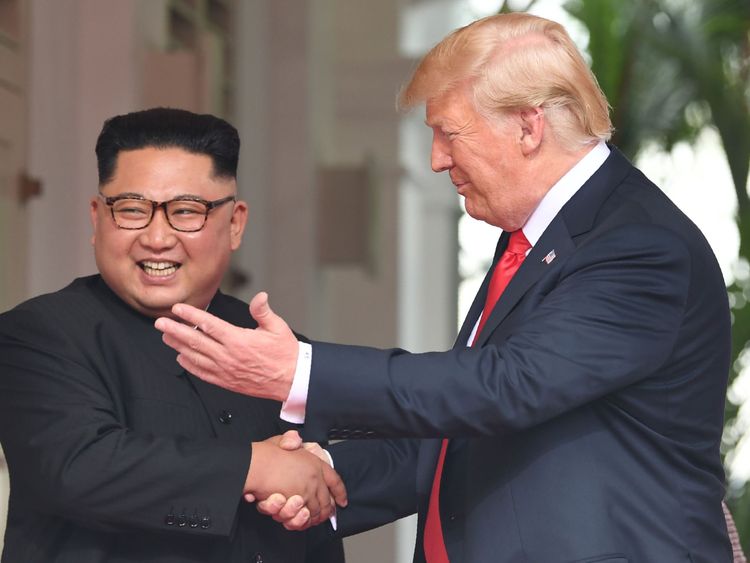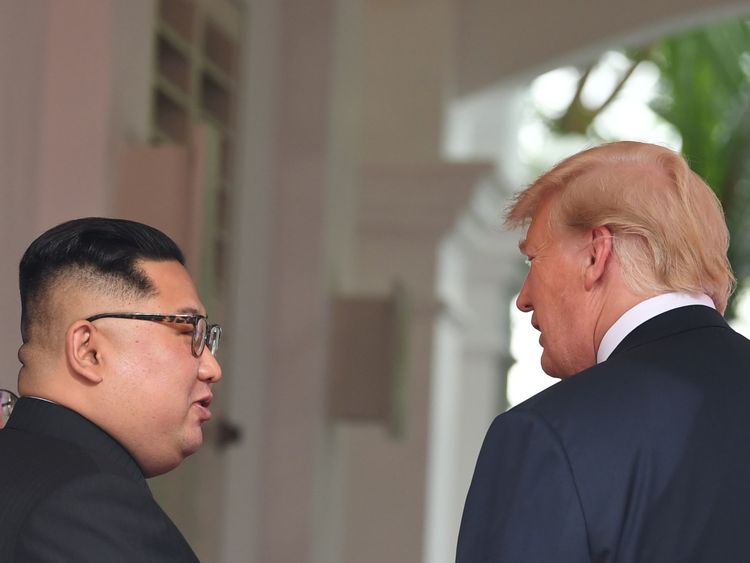 They also patted each other on each other's arms as they walked together at the Capella Hotel on the resort island of Sentosa.
More from World
After briefly moving away from the media glare, Mr Kim and Mr Trump reappeared, walking together along a balcony and posing for pictures.
More follows…
[contf] [contfnew]
[contfnewc] [contfnewc]