Meghan Markle's hometown of Los Angeles has, much like the rest of America, gone royal wedding mad.
At her old school, Immaculate Heart catholic girls school, the students have been celebrating in front of the world's media.
April Moore, 12, said: "She feels like a very inspiring and empowering woman."
Her friend Mariyash Johnston interrupted excitedly: "She probably walked right where we're standing!
"I doubt I'm going to get married to a prince but you you never really know!"
Cindy Colbert, 13, said: "You go girl, how many people get to become princesses?"
Meghan's former teachers remember a bright, caring young woman who spoke out on equality and social justice issues and did regular volunteer work for charities.
Theology specialist Maria Pollia said Meghan is a very kind person, who will make a great partner for Harry.
She said Meghan "has real depth, real compassion for people and is someone to whom he can trust with his heart in a very real way".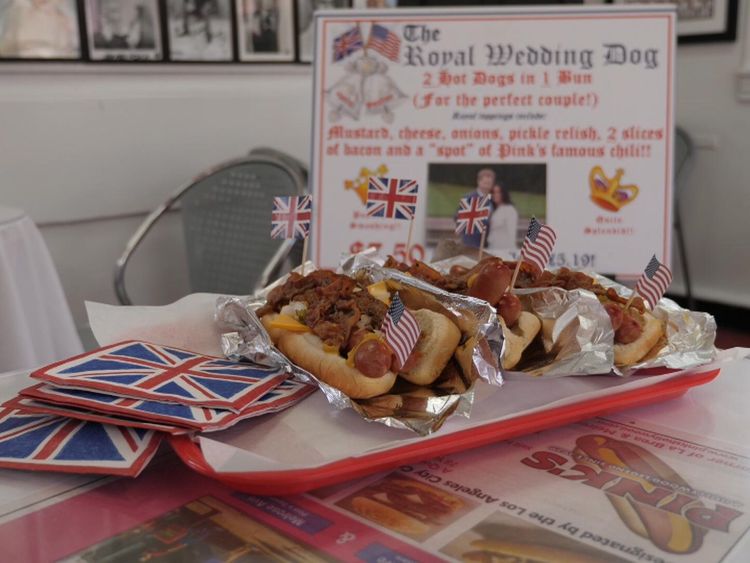 In another part of town the famous Pinks hotdog store has found its own way to celebrate, selling a "royal wedding dog" featuring two hotdogs side by side in the same bun – a quintessentially American tribute to a love story fit for the big screen.
To prepare for the role of a lifetime, actress Meghan has done her homework.
Before taking tea with the Queen she went to Rose Tree Cottage in Pasadena.
It is run by Brit Edmund Fry, who helped show Meghan the basics.
He told me: "She was simply wonderful… lovely person… beautifully dressed.
"For me it was just a fantastic experience."
All across town, bars are preparing for watch parties and inventing cocktails in honour of the happy couple.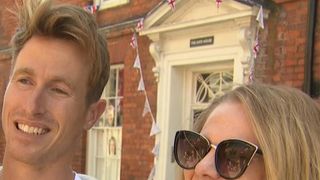 The Cat and Fiddle pub, run by Ashlee Gardner who went to school with Meghan, plans to serve "Markle Sparkles" containing lavender, Ribena and cream to an enthusiastic crowd who will endure the time difference to watch the wedding live at 4am LA time.
There is great joy here in Los Angeles that a hometown girl is taking part in a real-life fairytale.
But it also feels like the city is preparing to say goodbye, as if the moment she says "I do" will be the moment she leaves behind her old showbusiness life for good.
More from Meghan Markle
Out of one spotlight and in to another. Life is about to change forever for Ms Meghan Markle.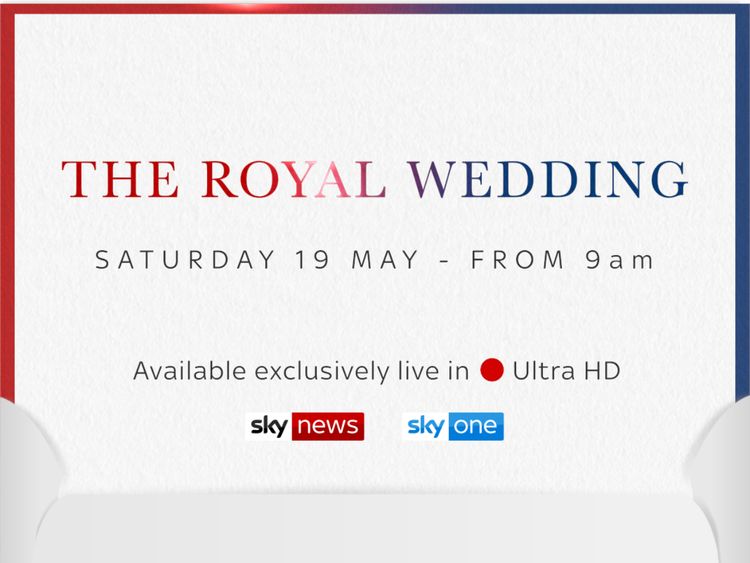 :: Sky News is broadcasting live from Windsor with all the build-up to the royal wedding, with exclusive live coverage of the wedding in UHD in a special programme ‪from 9am to 3pm on Sky News and Sky One ‪on Saturday.