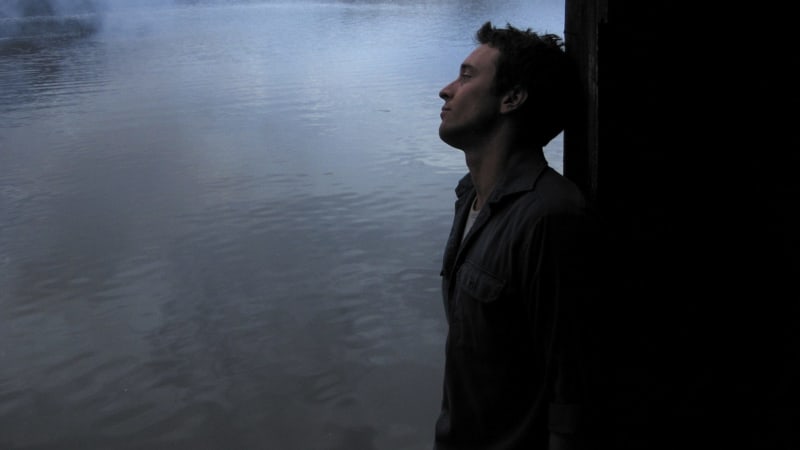 In Anna Reeves's film the river is home to an oyster growing community and assorted river rats who ply the waters from Wondabyne to Brooklyn, Dangar, to the abandoned orange orchards near Pumpkin Point.
Into this community comes Jack Flange (Alex O'Loughlin), a 24-year-old larrikin who is on the lam after staging a stick-up at the Sydney Fish Markets.
Having hijacked the payroll and sent it to himself via an Australia Post letterbox at the crime scene (good luck with that, Jack!), he awaits its arrival at a PO Box in Brooklyn from where he plans to use the funds to meet on-going medical bills for his sister Nikki (Claudia Harrison), who requires expensive medical treatment after being seriously injured in a car crash.
Jack lands among the river community – a mix of hard-working folk, chancers, dole bludgers, and riff-raff whose outsider attitude affords a degree of security; it's an environment where anonymity and cameraderie prevail.
He finds work with eighth generation oyster farmer, Brownie (Dave Field) and his estranged wife, Trish (Kerry Armstrong), a couple whose marital situation swings between boom times and bust.
It has been bust since Trish moved out. Her departure has upset a curious natural balance with Reeves suggesting the sex lives of people and of oysters – which apparently all go off when the moon is right – are connected.
The river's bounty is a matter of fecundity and natural balance. Cultivation and harvesting are filled with uncertainty in keeping with the ebb and flow of ever-changing tides. Technical savvy, discipline and intuition all come into play as seasons pass and phases of the moon determine the molluscs' spawning ritual.
Trying to guard his anonymity and evade the suspicions of the locals, yet reliant on their trust, Jack finds himself attracted to Pearl (Diana Glenn), a barefoot cleaning lady with a penchant for exotic footwear.
Anonymity has its allure but is seldom the basis for a loving liaison. Brownie and Trish's relationship is built on intimate confrontation with strong performances by Field and Armstrong giving the story its sinew.
O'Loughlin and Glenn are also perfectly cast with colourful minor characters adding extra flavour; notably Jim Norton as Brownie's irascible dad, Mumbles.
Jack Thompson is Jack to Perfection as Skippy, a river rat and Vietnam vet who is part of the semi-reclusive community.
While not a classic, this film is carefully made and readily identifiable. The landscape, as is often the case, deserves co-star billing thanks to Alun Bollinger's cinematography.
Comments disabled
Morning & Afternoon Newsletter
Delivered Mon–Fri.