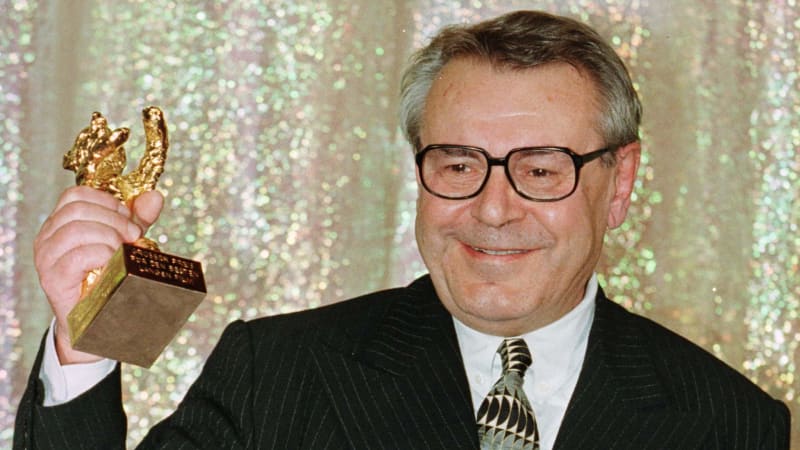 After his first US film, 1969's Taking Off, flopped, Forman didn't get a chance to direct a major feature again for five years. He occupied himself during part of that time by covering the decathlon at the 1972 Olympics for the documentary Visions of Eight.
Taking Off, an amusing look at generational differences in a changing America, had won praise from critics who compared it favourably to Forman's Czech films. But without any big-name stars it quickly tanked at the box office.
Actor Michael Douglas gave Forman a second chance, hiring him to direct One Flew Over The Cuckoo's Nest, which Douglas was co-producing.
The film, based on Ken Kesey's novel about a misfit who leads the inmates of a mental institution in a revolt against authority, captured every major Oscar at that year's Academy Awards, the first film to do so since 1934"s It Happened One Night.
The winners included Jack Nicholson as lead actor, Louise Fletcher as lead actress, screenwriters Bo Goldman and Lawrence Hauben, Forman as director and the film itself for best picture.
The director, who worked meticulously, spending months with screenwriters and overseeing every aspect of production, didn't release another film until 1979's Hair.
The musical, about rebellious 1960s-era American youth, appealed to a director who had witnessed his own share of youthful rebellion against communist repression in Czechoslovakia. But by the time it came out, America's brief period of student revolt had long since faded, and the public wasn't interested.
Forman returned to top form three years later, however, when he released Amadeus.
Based on Peter Shaffer's play, it portrayed 18th century musical genius Wolfgang Amadeus Mozart as a foul-mouthed man-child, with lesser composer Salieri as his shadowy nemesis. It captured seven Academy Awards, including best picture, best director and best actor (for F. Murray Abraham as Salieri).
Never prolific, Forman's output slowed even more after Amadeus, and his three subsequent films were disappointments.
"Valmont" (1989) reached audiences a year after "Dangerous Liaisons," both based on the same French novel.
"The People vs. Larry Flint" (1996) was an ill-advised attempt to paint the Hustler magazine publisher as a free-speech advocate.
"Man on the Moon," based on the life of cult hero Andy Kaufman, did win its star, Jim Carrey, a Golden Globe. But it also failed to fully convey Kaufman's pioneering style of offbeat comedy or the reasons for his disdaining success at every turn.
Jan Tomas Forman, born in Caslav, Czechoslovakia, was raised by relatives after his parents' deaths and attended arts school in Prague.
The director's first marriage, to actress Jana Brejchova ended in divorce. He left his second wife, singer Vera Kresadlova, behind with the couple's two children when he left Czechoslovakia. He married Martina Zborilova in 1999.
—
Associated Press writer Bob Thomas in Los Angeles contributed to this report.
AP
Comments disabled
Morning & Afternoon Newsletter
Delivered Mon–Fri.