But you don't know the half of it.Sir Elton has a candid new memoir, "Me," which is full of illuminating and funny stories about his half-century in show business. Here are 11 of its juiciest details.
He shot down Rod Stewart's blimp
The two aging British rockers, pals since the late 1960s, like to prank each other. Stewart calls Elton "Sharon," while Elton calls him "Phyllis."When John began to lose his hair in the '70s, Stewart sent him a helmet-like salon hair dryer as a joke.
But Elton got his revenge. In the early '80s Stewart was playing a concert in London that was advertised with a blimp flying over the venue with his face on it. Elton hired someone to shoot it down. An hour later the phone rang — it was Stewart, and he was sputtering mad."Where's my f—— balloon gone?" he yelled, according to John's book. "It was you, wasn't it? You cow!"
Brian Wilson annoyed him by singing 'Your Song' over and over
On Elton's first tour of America in 1970 Wilson invited him and his entourage to his Bel Air mansion, where the reclusive Beach Boy greeted them at the door by singing the chorus of John's first hit: "I hope you don't mind, "I hope you don't mind, that I put down in words …"Wilson kept singing "I hope you don't mind" over and over as he showed the group about the house."By now," John wrote, "the novelty of hearing the chorus of 'Your Song' sung to me by one of pop history's true geniuses was beginning to wear a little thin."At one point Wilson even woke up his sleeping, baffled daughters and sang the song to them.
His mother insisted on watching 'Deep Throat' on his tour plane
Elton later toured America in the "Starship," a converted Boeing passenger plane once used by Led Zeppelin. The plane was painted red, white and blue and contained a bar, sofas and a TV.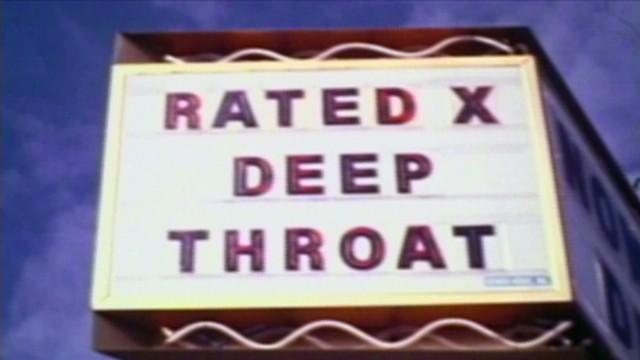 On one tour he brought along his middle-aged mother, who asked to watch "Deep Throat," the Linda Lovelace porn movie that was a sensation at the time. She wasn't quite sure what it was about, but "everyone's talking about it, aren't they?" she said.Elton and his bandmates then squirmed through his mum shrieking in horror as Lovelace did her thing: "Oh gawd, what's happening now? Oh! I can't look! How's she doing that?"
He and John Lennon hid from Andy Warhol during a cocaine binge
Elton and the ex-Beatle were in a hotel suite in New York, "determinedly making our way through a pile of coke," when there was a knock at the door.Elton peered through the peephole. It was Warhol, the famous Pop artist, carrying a Polaroid camera."No f—— way. Don't answer it," Lennon said. "Do you want him coming in here taking photos when you've got icicles of coke hanging out of your nose?"They ignored the repeated knocking, and Warhol eventually left.
He doesn't like sex all that much and thinks it's why he's never got AIDS
As a young rock star, John had plenty of opportunities for casual hookups. But he says he was always more into watching others have sex than doing it himself. "I was an observer, a voyeur," he writes. "Not being that interested in having sex myself is the reason I never got HIV. If I had been, I'd almost certainly be dead."
He once threw oranges at Bob Dylan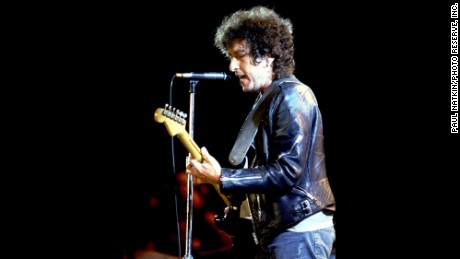 Elton and his fellow musicians used to host big parties. After a dinner one night everyone played charades, the game where you must act out words with gestures.Apparently Paul Simon and Art Garfunkel were not very good at it — but not as bad as Bob Dylan, who Elton says couldn't get the hang of the whole "how many syllables?" thing.A drunken Elton began hurling oranges at him, then cringed when his amused manager called him the next day to tell him what he'd done.
He finally met Elvis, his childhood idol, months before he died
It was June 1976, and Presley was playing an arena in suburban Maryland. Elton took his mom backstage before the show, excited to meet the musical icon who had inspired him.The encounter was disheartening.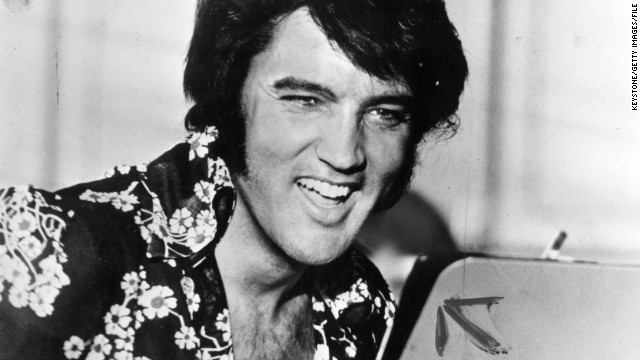 "When I squeezed past (his entourage) to shake his hand, my heart broke. There was something desperately, visibly wrong with him. He was overweight, grey and sweating."He moved like a man coming round from a general anesthetic, weird and sluggish. There was a trickle of black hair dye running down his forehead. He was completely gone, barely coherent."As they left, Elton's mother said, "He'll be dead next year." She was right.
His hair loss was an embarrassing problem for years
By the mid-'70s, Elton was going bald. A bad dye job in New York made what was left of his hair fall out. A disastrous hair transplant made things worse.To hide his eroding hairline John wore a hat in public almost every day for a decade.
In the late '80s he got a hair weave, but it looked so awful one critic wrote "I looked like I had a dead squirrel on my head."Finally, he gave up and got a wig."It's the strangest thing," he writes. "People were absolutely obsessed with my hair, or lack of it, for years. Then I started wearing a wig and virtually no one's mentioned it since."
He got the giggles in a Donald Duck costumeRead More – Source