But despite a life of jam-packed arenas and screaming fans, he constantly struggled with fame and he..
Mack's arrest is related to her alleged involvement with an organization called Nxivm (pronounc..
It may not be his crowning achievement yet, but Prince Charles received recognition for his future r..
A host of stars have entertained the Queen to help celebrate the world's oldest monarch's ..
''It is with great sadness and incredibly heavy hearts to write that Verne passed away tod..
You probably didn't know it, but when you're humming to old classics by Britney or new mus..
There is "no criminal suspicion" in the death of star DJ Avicii, according to a source in Oman'..
Actress Natalie Portman has snubbed a prestigious prize known as the "Jewish Nobel," saying she did ..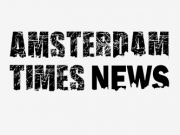 I AM NOT A WITCH ★★★★ M, 93 minutes. Australian Centre for the Moving Image, until Monday, May 7. B..
An award-winning actress best known for her role in hit Superman TV series Smallville has appeared i..