Entertainment Singer Taylor Swift arrives for the 34th Annual People's Choice Awards at the N..
Gigi Hadid defended her pro-Palestinian post Wednesday following the deadly protests on the Gaza bor..
ABCs "Roseanne" lead the night once again in the ratings race Tuesday, scoring a 2.6 rating in the c..
Kim Kardashian deleted a sultry Instagram post Wednesday of her promoting an appetite-suppressant lo..
Entertainment LONDON, UNITED KINGDOM – MARCH 12: Meghan Markle leaves after attending the Commonwe..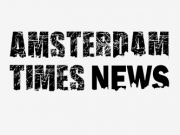 Los Angeles: If you find it hard to predict which songs are destined for pop-chart success and which..
Actor Javier Bardem has told Sky News in an exclusive interview that more companies should follow it..
Tom Wolfe, the American journalist and author best known for The Bonfire of the Vanities, has died a..
The original concept turned Jay Asher's book into a brilliantly conceived format for a series, ..
The suit, filed Tuesday Los Angeles Superior Court, alleges that Pow! Entertainment conspired with t..