Ten children rescued from a filthy home in California were waterboarded and shot with crossbows, prosecutors have alleged.
Their mother, Ina Rogers, denied nine counts of felony child abuse at Solano Superior Court in California on Wednesday.
Her 10 children were rescued from their squalid home in Fairfield, in the San Francisco Bay Area of California, on 31 March after she reported her eldest child, aged 12, missing.
State prosecutors said the children were subjected to waterboarding, shot with crossbows and had scalding water poured on them.
Deputy District Attorney Veronica Juarez wrote in a report that Rogers assisted in the abuse of the children by her husband, Jonathan Allen.
Rogers, 31, dissuaded the children from reporting their injuries, including broken arms, to protect Allen, Ms Juarez wrote.
When police arrived at their home after finding their missing child, they found nine children huddled together amid filth, the report added.
The children's maternal grandmother Wanda Rogers told NBC News they "lived in torture" and accused their father of worshipping Satan.
"I can't believe we're going through this, my whole family, this is a nightmare," she said.
Rogers, who works at a heart-monitoring company, was released on bail last month but on Wednesday her bail was raised to $495,000 (£366,943) after Judge William J Pendergast said she remains a danger to the children.
Tattoo artist Allen, 29, was arrested on Friday and charged on Tuesday with seven counts of torture and nine of felony child abuse between January 2015 and March 2018.
He denied the charges and remains in custody and is being held on $5.2m (£3.85m) bail.
Prosecutors at his hearing said the children had been tortured for "sadistic purposes".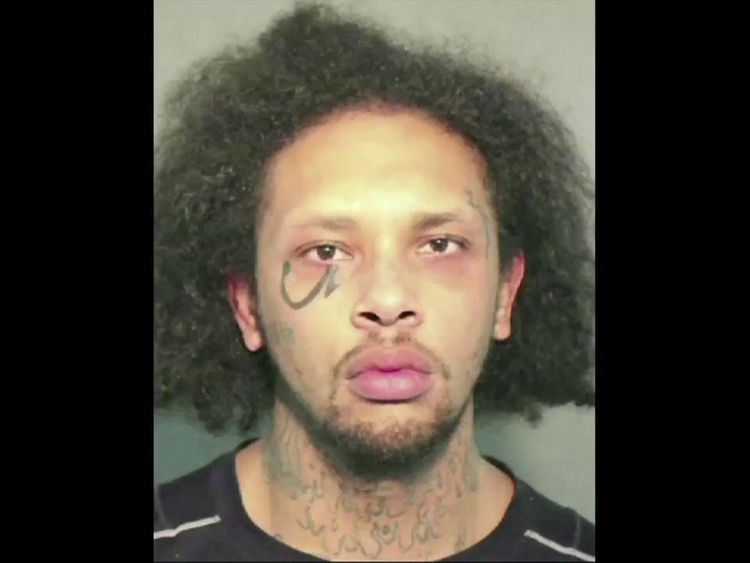 In an interview from prison, Allen called himself the "Indiana Jones of spirituality" and said he believed his children had been brainwashed.
On Wednesday it was revealed he was charged in 2011 with domestic violence, including corporal injury, assault with a firearm and criminal threats.
Solano County court records identified the victim as his spouse, listing her initial as "IR".
Prosecutors said he used a .22 calibre revolver in some of the crimes.
As part of a deal with prosecutors in 2011 he pleaded no contest to corporal injury and was jailed for 180 days and three years of probation.
The other charges were dropped.
When police arrived at the couple's home in March the children did not need medical attention but eight of them said they had been abused in the past few weeks.
They claimed they had been burned and bruised, and had puncture wounds and injuries consistent with being shot with a pellet gun.
Sharon Henry, chief deputy district attorney for Solano County, said she was "horrified" by their statements.
"It literally breaks your heart, and you're outraged by how a parent or anyone could commit those acts," she said.
Rogers has denied her children were abused.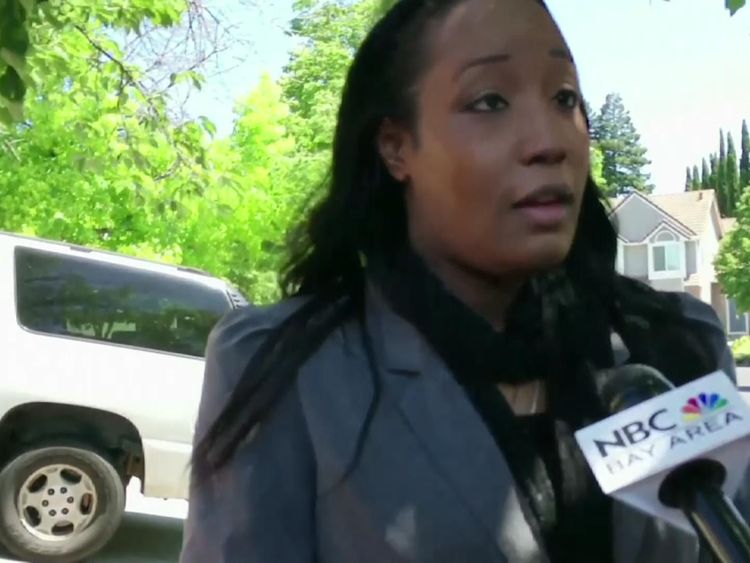 On Monday, she showed reporters the family's four-bedroom home and denied abusing the children, saying that she is being judged for having a large family and home-schooling them.
She said: "There's no broken bones, there is no major scars, nothing.
"My kids get bumped and bruised and scratched because they're kids, but that's it."
Police Lieutenant Greg Hurlbut said that when officers visited the home, it was "unsafe and unsanitary… garbage and spoiled food on the floor, animal and human faeces and a large amount of debris making areas of the house unpassable".
But Rogers said the home was messy because she had been searching for her son who had run off after his computer was confiscated.
She told ABC: "I strive, I thrive on being a good parent to my children.
More from California
"My husband has a lot of tattoos, he looks like a scary individual, and that's why people are so quick to judge him.
"But my husband is an amazing person. I am an amazing mother."